Loved and trusted by
more than 850,000 users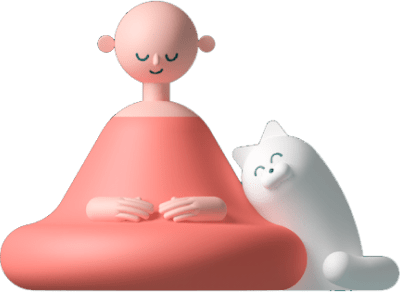 1. Inhale
Tap the touch-sensitive surface once for the 8-minute mode, twice for the 20-minute mode. A blue light appears on the ceiling. Gently synchronize your breathing: Inhale when the light expands...
2. Exhale
...then exhale when the light retracts. You may notice that the exhalation is deliberately longer. This will help create a sensation of tiredness which is conductive to falling asleep.
3. Sleep
At the end of the exercise (8 minutes or 20 minutes) Dodow switches itself off. You'll be in the ideal body state to fall asleep naturally, in whatever position you like.
Dodow, an innovation inspired by 13,000 studies on cardiac coherence

Dodow is suitable for the whole family, from the age of 6
Night awakenings
Stress
Thoughts running through your head
Chronic insomnia
Worries
Children
Number of users
1,001,249